Our range of services includes comprehensive installation (assembly) and dismantling services for machines, equipment and systems. When an item of equipment in a system is installed properly, the system will work safely, efficiently and reliably. The quality of dismantling work is not less important. If you choose ZUK Stąporków S.A. for your installation (assembly) and dismantling solution, all the work will be done with the utmost degree of care and in accordance with our industry standards.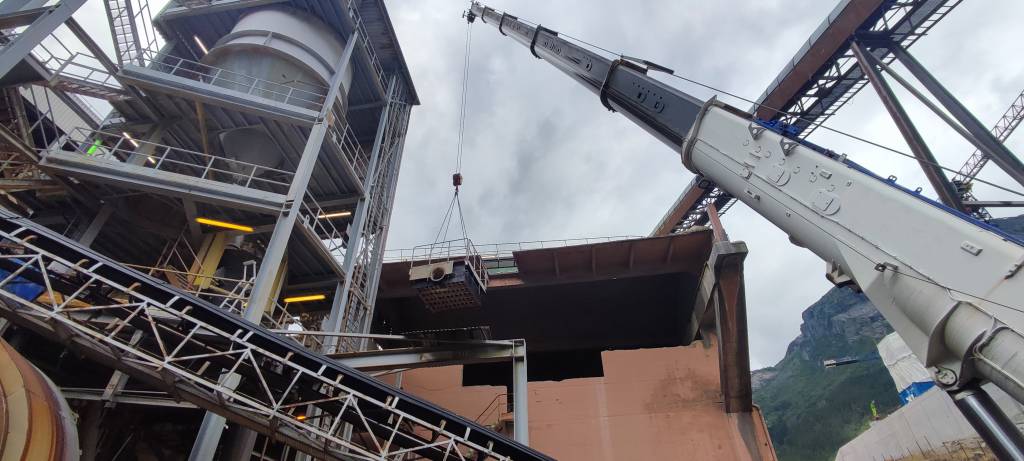 Why is it a good idea to have your installation (assembly) and dismantling work done by a specialist?
The expertise and experience provided by our personnel allows us to ensure that all the work you ask us to do will be done with precision and in accordance with good engineering practices.
ZUK's personnel will check that your installed machine meets the required safety standards. This is to protect your machine operators from the risk of injuries caused by a malfunction and you, the business owner, from the costs of machine or system downtime for repairs.
We have all the necessary professional tools, technology and equipment to carry out your installation (assembly) and dismantling project safely and successfully throughout the process.
We at ZUK Stąporków S.A understand that different customers have different needs and expectations. Therefore, our services are always customised to reflect the individual conditions and requirements of each project.
What makes us stand out in our industry?
Firstly, we have a long-established presence in the energy and industrial manufacturing industries. Secondly, we have developed a base of know-how and skills over the years, and we draw on this to carry out installation (assembly) and dismantling projects successfully.

ZUK Stąporków S.A.'s in-house engineers and technicians are highly qualified. And they take their continuing professional development very seriously to keep abreast of the latest trends and technologies in our industry.

We use the support of first-rate, reputable manufacturers and suppliers of components, as it is our policy to use only top-quality materials and components in the projects we accept.
Trust us and choose us for your machinery or equipment installation (assembly) or dismantling project. You can rest assured that your work will be done on time, with the utmost care and with attention to detail.