We have been supplying quality slag removers to customers in the utility power generation industry for years. A leading company in our industry, we have successfully completed a large number of projects in Europe. Our projects are always based on cutting-edge technology. We use it to design solutions that work efficiently in the heat and power generation, industrial manufacturing and infrastructure sectors.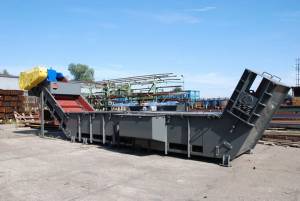 What is the intended use of scraper slag removers?
A scraper slag remover is a major part of the infrastructure of any heat generation facility (but not only). In fact, it plays a strategic role. It is used to remove burnt material to a location outside a specified area. The slag is first cooled and then safely transported to a slag chute or other place.
Applications and technical specifications:
The effective width of a slag remover trough ranges from 1,000 to 2,000 mm, while the maximum total length is 18 metres.

The main part of such a slag removal is a 24 x 86 mm chain for mining use.

The bearings in the drive and tension shafts and the guide roller bearings are lubricated automatically.
A slag remover will do its best only if it is well designed. This is one reason why it is a good idea to choose us for your slag remover project. We have been producing such conveyors for nearly 50 years. Our expertise and years of practical experience allow us to supply our customers with conveyors that last a long time and work without failure.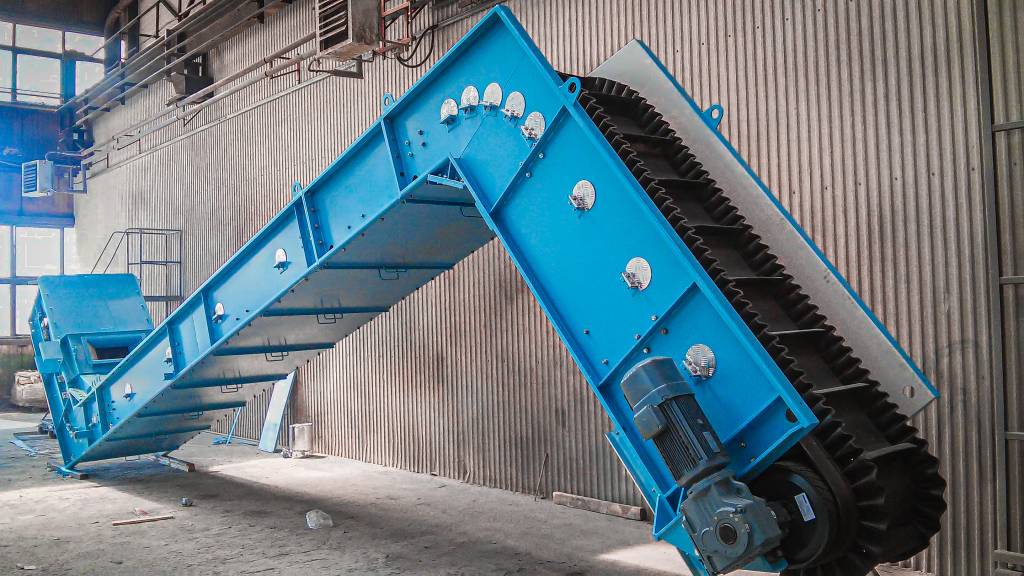 What are the advantages of scraper slag removers?
The size of your slag remover will depend on the size of the other parts of your conveyor system. We can design your slag remover properly to ensure its failure-free operation.
What are the main advantages of our scraper slag removers?
They can be designed to work efficiently even in difficult working environments.

They are characterised by strength and durability, even for heavy-duty work.

They are protected from erosion and corrosion.
The trough of a scraper conveyor may be designed in terms of its effective width according to your individual requirements. This will allow you to extinguish slag and transport it safely. This eliminates the accumulation of non-removable slag pieces, including ash.